Would you like your computer to tell you BEFORE it's got a problem?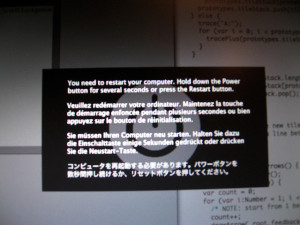 With DMC System Monitoring, you can get the next best thing!
Our system, once installed, monitors all of the following:
Hard drive capacity and status
Memory operational status
Warranty status
Backup status
Other hardware errors
Does not allow access to personal data or files
Operates 24/7 to inform us of a problem, we will respond within normal business hours
Note: this does not represent a warranty of service or liability to correct.
Only $60/year per computer! That's $5/month!
Contact us for a free trial!
Our business support clients enjoy this feature included in their service – if you are a business looking for some extra help, check it out!