We are now offering Synology based surveillance systems that you can view from a computer, smart phone, or dedicated appliance.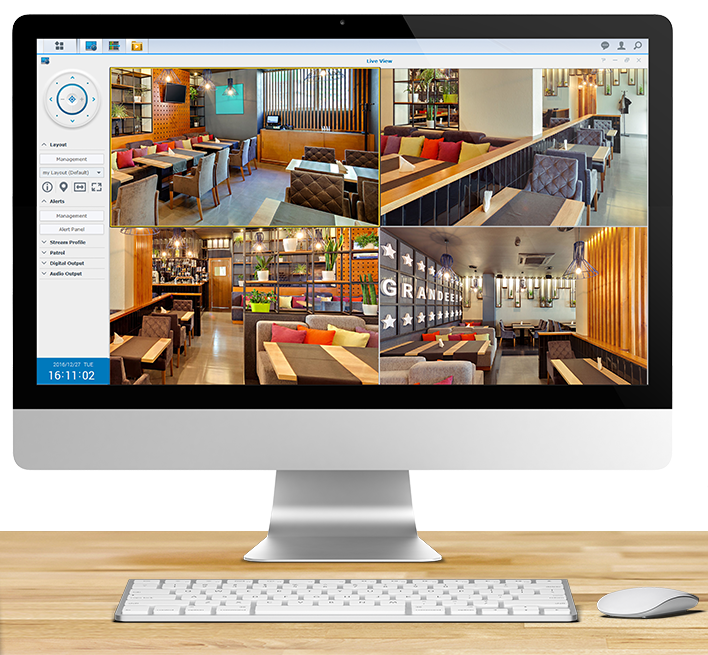 More sophisticated than prepackaged NVR systems from Costco etc.., and more expandable and flexible than Nest, Ring, etc… with no monthly fees unless you'd like ongoing support from us.
We can design a custom surveillance system for your business that does what you want it to do, has as much storage as you need, and as many cameras or smart devices as required. You can generally expand the system easily as well.
Integrate with speakers, joysticks, door controllers, and more. You can even integrate with some point of sale systems for recording indexed to a given transaction at a store.

Give us a call and we will do a free evaluation and quote for you!